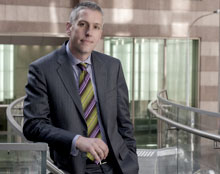 Aticus Principal - Ben Richards
Ben has coordinated the successful bid presentations for iconic infrastructure pitches around Australia. He has facilitated a number of prominent public hypothetical discussions and has prepared National Press Club speeches at Cabinet Minister level.
Ben has over ten thousand hours of training and consultation experience at all levels of management. An exceptional and intuitive teacher, his capacity to work with different groups and individuals in a robust and straightforward manner is highly regarded.